Help, I've FALLen in love with Bella Mar
Happy Pumpkin Szn!! If you've been following along with me for a while, you know how much I love the season of Fall. This is the time of year in which I truly thrive, as you'll be able to tell from the photos in this week's post. I swear I've never looked cooler.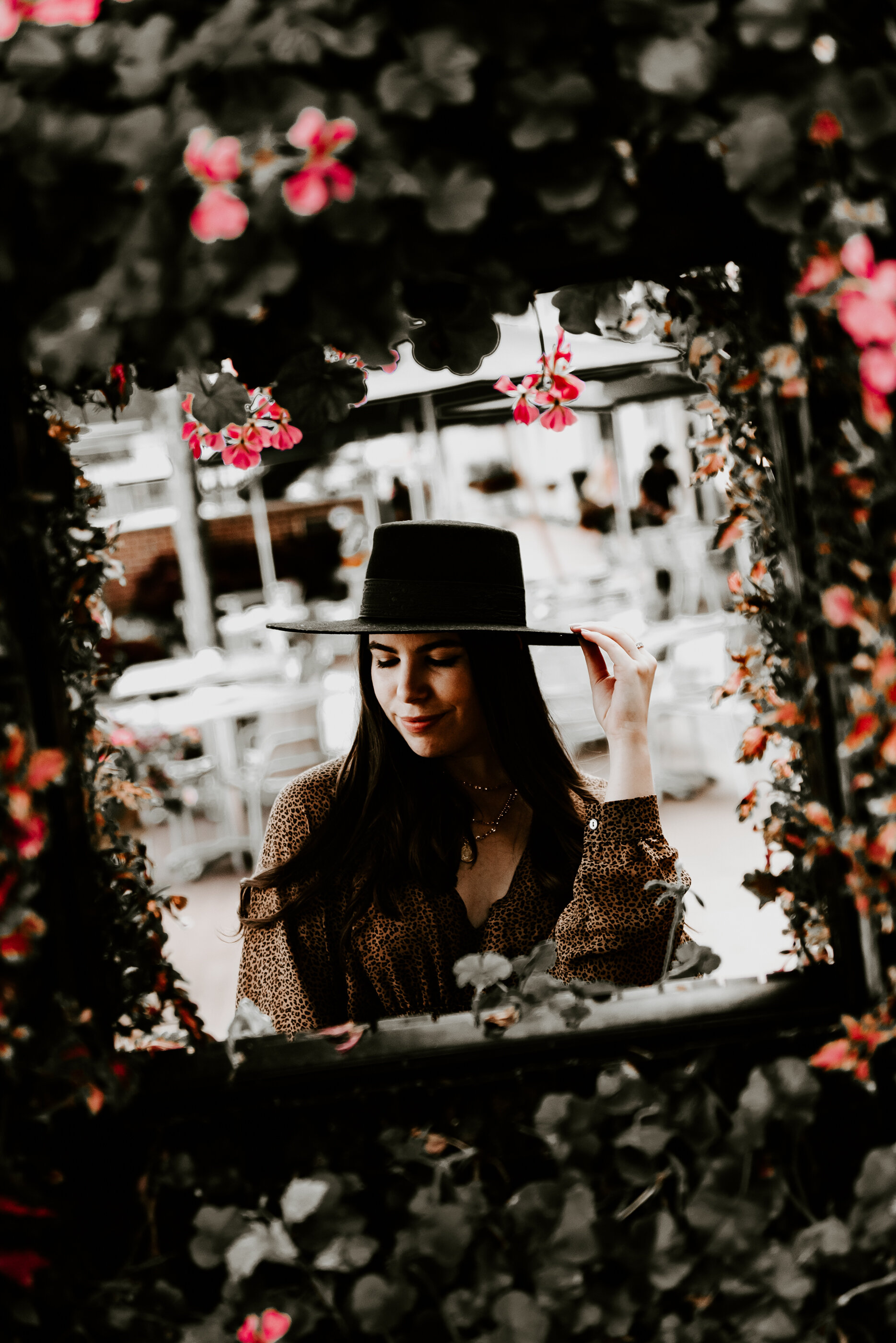 I love everything about Fall. How the leaves change to yellow and orange, being able to pull out my oversized sweaters, and of course, pumpkin spice coffee. Basic I know, but this time of year really does give me an energy boost. Every Fall season, I also get super excited to shop for new Fall pieces in allll the warm tones. Summer is way too hot for me to even think about trying new trends, so Fall is my perfect time to try looks that stray from my norm. I recently went over to Bella Mar, a locally owned boutique in Cameron Village, and found the most amazing outfits! I wanted literally everything I put on...it's a problem how much I'm thinking about how I need to go back and just splurge on a whole new wardrobe. Someone help SOS.
One thing I learned from my recent visit to Bella Mar is that my accessory collection is seriously lacking. I don't own cool hats. I really need some dainty rings to frost myself. And I don't even own a belt. The owner, Mercedes, had solutions to all those problems haha. I never knew how much those small items could add to a look.
Here's a glimpse into my 3 favorite looks put together with the help of the ever so helpful owner of Bella Mar, Mercedes, and my always-making-me-take-risks photographer, Sam Holt.